Traversing the breadth of internet services, with technologies such as Fibre and Ethernet, as well as deciding what bandwidths, or whether symmetric or asymmetric connections are required, can be just as hard as navigating by the stars.
We offer a full range of data
connectivity
services and only offer cost-effective, high-quality business-grade internet services that ensure our clients retain a competitive advantage.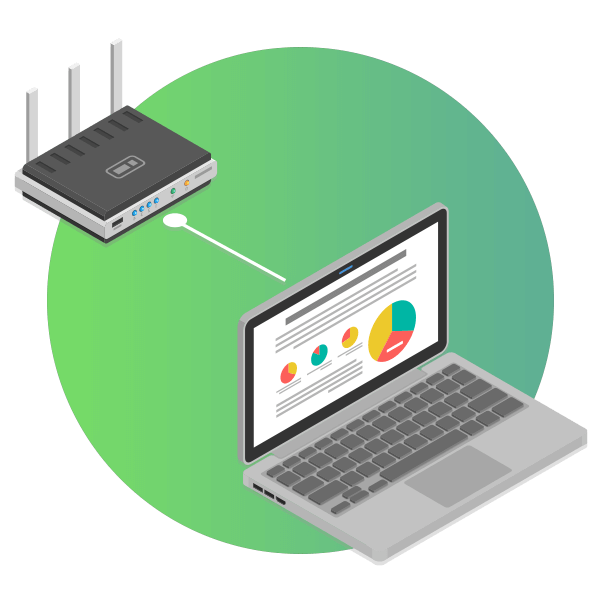 DSL internet connections have a wide range of options to suit many different applications, with speeds up to 24 Mbps.
From symmetrical SDSL connections that ensure your upload speeds are as fast as your download speeds, to uncontended 1:1 connections that aren't shared with any other users; if you need a cost-effective internet access solution, we can design, and install it, no matter your industry or use-case.
As part of our dedication to being at the forefront of technology, Mooncomputers has access to BT's 21CN network.
BT21CN is the latest generation of BT's network, and is currently being rolled out to areas across the country, creating an IP-based, national Fibre network to enable communication in a range of formats and support the demands of modern, data-hungry operations. Typically, 21CN connections are faster to install than traditional DSL connections, meaning you can get online faster and start reaping the benefits.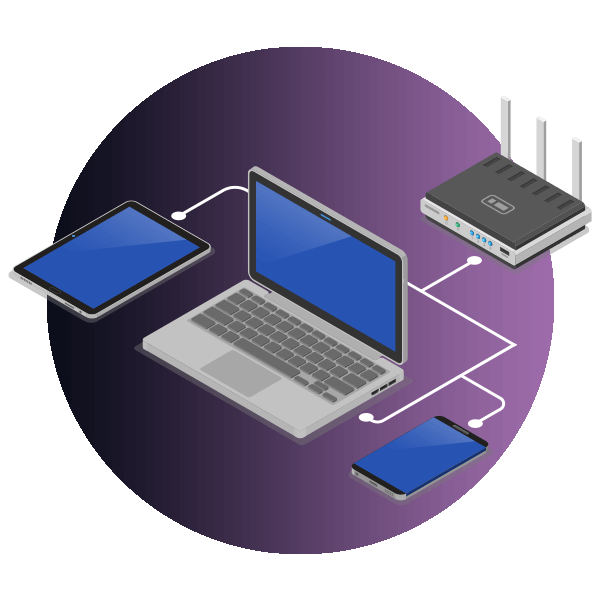 ESSENTIAL

TO BUSINESS BEST PRACTICE
We understand that IT support isn't just about the quick fix of an immediate problem. We believe in proactively reviewing and adjusting for the customer's long-term needs.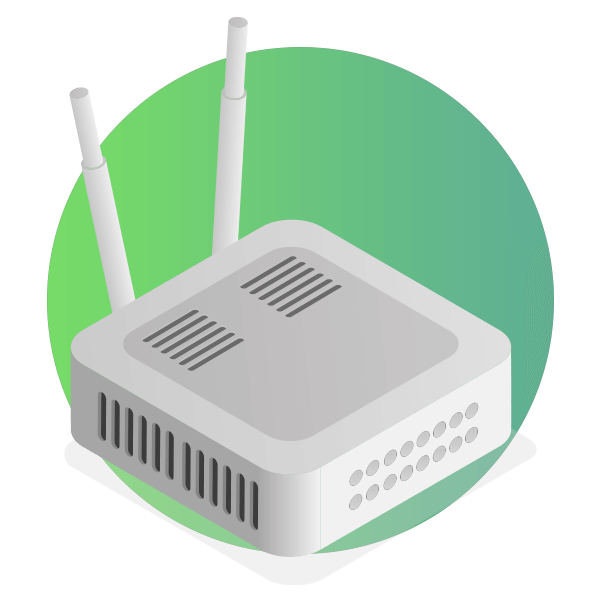 Fibre-based internet connections use a combination of glass cables and light to transfer your data, and are far more reliable than traditional copper connections and provide much faster speeds too. Given that businesses are now highly reliant on internet connections for everything; from email to video calling, e-commerce to VoIP, a robust connection is essential to compete in the digital-first marketplace.
Fibre connections come in two different varieties; FTTC and FTTP. The difference is where your fibre connections end.
FTTC
Fibre to the Cabinet, means you get fibre speeds from the main exchange to your closest green cabinet, with a copper connection leading to your site. These provide a more cost-effective fibre solution, but means you don't get the blisteringly fast speeds that FTTP can provide.
FTTP
Fibre to the Premises gives you a Fibre connection all the way from your site to the main exchange, giving you the fastest, most reliable connectivity available without the added costs and delays of a leased line. If you're reliant on your internet connection to keep your business running, an FTTP connection will future-proof your internet access and ensure you have the reliability to meet your customers' demands.
At Mooncomputers we can design and install a fibre optic solution at your site or just supply the materials, pre-cut to the lengths you need with pre-tested, pre-terminated cables for a simple, 'plug and go' solution.
Mooncomputers understands the complexities of choosing new internet services and we want to make it straightforward, and ensure you get the best return on your investment and maximise the potential of your business.
Our primary concern is always the performance of your business, not just your IT. If you'd like to know more about how Mooncomputers could help your organisation, then please get in touch.