Reliable support, ready for you wherever and whenever required.
Even though we make our solutions as simple as possible, there may be times when you need a helping hand. We understand that not everyone can be expected to have the technical knowledge to solve issues themselves.
Thankfully, we have the expertise to provide your company with Helpdesk services that act as an extension of your business. Plus, IT support isn't just about the 'quick fix' for a specific problem, it's about giving our customers the tools to improve their business performance with real-world technology that's easy to use.
Though, our team of highly trained engineers are ready 24/7 and have the experience and know-how to ensure your issues are fixed at warp speed. It also means we'll keep you in the loop if the fix can't be done immediately and we'll let you know in simple terms what the problem was and how to stop it from reoccurring in the future.
ESSENTIAL

TO BUSINESS BEST PRACTICE
We understand that IT support isn't just about the quick fix of an immediate problem. We believe in proactively reviewing and adjusting for the customer's long-term needs.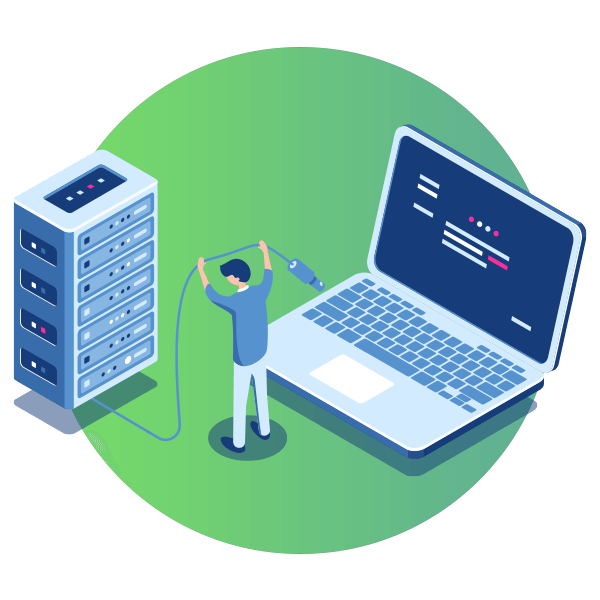 Hardware and Software – Tailored to you
At Mooncomputers, we understand that professional service is the key to the efficient, practical implementation of IT products and services.
We have built an enviable client retention rate in a highly competitive industry because our Account Management and Customer Service teams offer an in-depth consultative approach to procurement and deployment. They work closely with customers to understand your entire business' needs and recommend only the most appropriate solutions.
Our efficiently managed operations and supply chain management deliver express next-day supply for over 30,000 items held at our distributors.
Configuration & Deployment
Mooncomputers offer various pre-sales and post-sales advice on suitable systems and installation services, as well as choosing the right software to meet your needs.
We provide full solution consultancy as our initial approach, helping you to achieve the highest ROI and will look after the entire process, including any software and hardware that needs to be installed.
When it comes to deployment, our project management team provide a well-documented plan of milestones for you to keep pace with our progress of migration, every step of the way.
Mooncomputers highly professional IT support staff can help you fix any issues in a timely manner, to ensure you maximise the possibilities of your IT environment.
Our primary concern is always the performance of your business, not just your IT. If you'd like to know more about how Mooncomputers could help your organisation, then please get in touch.