Columbia Metals / Case Study
Columbia Metals was established in 1961 and serves hundreds of precision engineering companies throughout the UK, overseeing the supply of copper and nickel alloys, stainless steel and titanium. The operation is recognised as an integral part of the supply chain for the aerospace, automotive and oil & gas industries.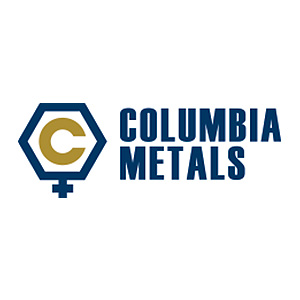 With two strategically located offices in the UK, Columbia Metals found that their existing IT supplier was underperforming. The client was spending too much time managing ongoing conflicts between existing service providers, and that IT support, key to keeping their operation productive, was simply ineffective.
Columbia's staff were spending an increasing amount of time chasing the IT service desk on a daily basis, to try and get a growing number of support tickets resolved and were failing to resolve issues in a timely fashion.
Key benefits after the transition to Moon Computers' dedicated support included:
Day-to-day telephone, remote desktop and application support provided by our 1st / 2nd line service desk team
Immediate escalation of complex IT issues to 3rd line strategic service desk engineers
Dedicated technical account management
All IT infrastructure, application, hosting and support is now provided by the same supplier for a seamless experience
No more chasing for updates, acting as an intermediary between 3rd party vendors or long waits for resolutions
Proactive 24/7 server monitoring with cybersecurity protections
Reduction in IT support costs by 25% per user
After initial meetings with the client, and a free full audit of its existing
infrastructure
and practices, Moon Computers proposed a fully managed IT support service as the necessary solution.
This allowed Moon Computers to take full ownership of the day-to-day IT operations for Columbia, including the responsibility to maintain, develop and improve the Columbia's IT support and infrastructure.
Unlimited telephone support to our 1st and 2nd line technical team was implemented, with escalation available to strategic 3rd line engineers and vendor teams when necessary.
Streamlined cybersecurity protection, coupled with 24-hour proactive server monitoring ensured the network performed optimally, with a dedicated technical account manager on hand to assist with ongoing improvements. Now Columbia Metals enjoy quarterly service reviews, both on and off site and consider Moon Computers as an extension of their own team and a trusted IT department for any issues they experience.
Columbia Metals now enjoys all of the benefits that come with a Premium IT Support service, at a lower cost. This has led to improved efficiency throughout the company, which has also improved the user experience for staff and customers alike. Moon Computers has become Columbia's dedicated IT Department, integrating into their business to ensure the most efficient resolutions to any technical issues they find.
Moon Computers understands just how important it is that your business stays online, and that if things go wrong, you have a speedy recovery process to minimise the possible effect on your operation.
Our primary concern is always the performance of your business, not just your IT. If you'd like to know more about how Moon Computers could help your organisation, then please get in touch.