IT and technology are essential for any business' operations but for many organisations, maintaining them can be a headache. The digital world is moving fast and being able to keep up is crucial for ensuring businesses are agile and future-ready.
Businesses that do not have the resources for a fully-fledged IT services department often rely on the knowledge of tech-savvy colleagues, but this also means that their time is taken away from their main responsibilities.
This is how Mooncomputers, Northampton's local managed service provider (MSP) can help. Keep reading to discover the three reasons that make Mooncomputers an asset to businesses like yours.
We're experts in IT and technology
Mooncomputers have been a national IT solutions provider for over two decades and our team is our biggest asset. Their expertise in IT and technology has led us to develop exciting solutions and services that have provided businesses with the foundations to build agile, scalable technology infrastructure that stimulates productivity and growth.
Our highly trained engineers are dedicated to providing businesses with IT and technical support through our proactive long-term performance reviews and our 24/7 helpdesk to ensure businesses always receive access to our expertise to help them thrive.
We get to know your business
We don't have a one-size-fits-all solution for all our customers. We know every organisation is unique and only a bespoke IT solution will do. Our team of dedicated account managers work with businesses to explore every aspect of their IT needs, getting to know their challenges and their business roadmap so we can create a solution that works now and for years to come.
We create a plan of action and take colleagues through our plan in detail, so they always understand exactly what they're signing up for and what it means for business for business development and employee training.
Our team is dedicated to helping you succeed
Your success is our success, and our team are dedicated to making sure your business can continue to grow with the right IT and technology infrastructure. Our team will get to know a business' short and long-term goals so we can recommend the right technology that will get you there.
It's our mission to ensure our customers get value for money and an ongoing return on their investment, which is why we're always searching for the right solution, no matter how complicated the problem might be.
Meet our account managers
Our account managers work in partnership with our customers to help them understand the solutions we're creating and support their digital transformation journey from the moment they get in touch until their comfortable with their custom IT changes.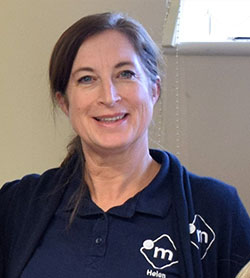 Helen Crane, Senior Account Manager
Helen brings unique and specialist knowledge of data, networking, and IT solutions to Mooncomputers and her customers, making her an excellent provider of customer service. Helen's honesty and integrity have allowed her to become a trusted advisor and a reliable account manager to a range of high-profile customers.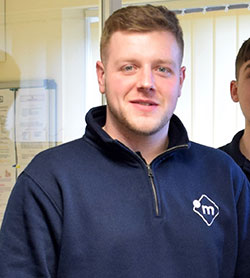 Aaron Freeman, Account Manager
Aaron has a great talent for using his knowledge and energy to ensure that he's always building strong customer relationships while finding dynamic IT solutions. He joined the IT industry straight from school and has since gained vast experience in delivering fast, efficient, and stress-free customer service.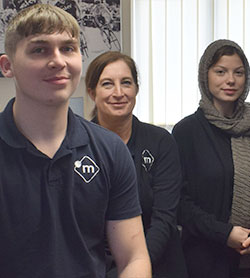 Alex Bunce & Mega Steine, Apprentice Account Managers
Since Alex and Mega joined Mooncomputers in 2022, they have brought fresh enthusiasm to their roles and have committed themselves to creating outstanding customer experiences. Their skills and knowledge of the latest technology and innovation continue to develop so they can provide expertise to their customers.