Trimax Mowing Systems / Case Study
Originating in the Bay of Plenty, New Zealand in the 1980's, Trimax Mowers were originally developed for the booming New Zealand Kiwifruit industry. But demand soon grew from groundsmen and turf managers who had heard of the mowers' reputation for durability, quality of cut and low maintenance.
Today Trimax designs and manufactures a wide range of rotary and flail equipment, which has become the benchmark worldwide. From England's Windsor Castle to US PGA Championship courses.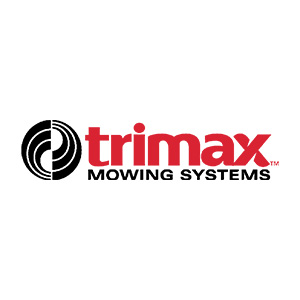 Trimax had a very old legacy telephone system, which was beginning to fail. After a major outage which caused a lot of downtime to the business, it was time for a new approach.
The key benefits for Trimax after the system upgrade were:
A simplified, modular cloud-hosted telephony platform
Non-reliance on old legacy hardware and switching, with geo-located data centres to stop any failure points
Truly remote system, plug and play anywhere I the world if required
An estimated 50% reduction in call costs due to one easy monthly fee, with 4000 inclusive minutes per handset
Lots of feature rich, value additions, including call wallboards, call recording and software integration, for future proof use
After a quick integration of at the existing system, Mooncomputers proposed our
cloud
-based telephone system as the ideal replacement. Before we could move to the next stage, we implemented a same-day demo of the system and equipment, to make sure the client was comfortable with the solution, and their existing data
infrastructure
could handle it. The demo was done the very same day with success.
A new phone system was then procured and implemented in a matter of days, with all existing client user numbers ported over quickly, so very little downtime.
Trimax now have a truly robust state of the art phone systems, that is guaranteed not to fail.
The system is delivered easily through a single pain of glass, without the PAIN!
Set up was quick. From demo to install and line number ports in a matter of days.
The best part is they have a robust system, that is modular can be added to or used anywhere in the world, for as very low out low compared to traditional systems.
Moon Computers understands just how important it is that your business stays online, and that if things go wrong, you have a speedy recovery process to minimise the possible effect on your operation.
Our primary concern is always the performance of your business, not just your IT. If you'd like to know more about how Moon Computers could help your organisation, then please get in touch.