Peace Hospice Care / Case Study
Peace Hospice Care supports people with palliative care, focusing on empowering patients to find the best possible quality of life. For more than 25 years, PHC has cared for adults diagnosed with life-limiting illnesses such as cancer, Chronic Obstructive Pulmonary Disease and Motor Neurone Disease.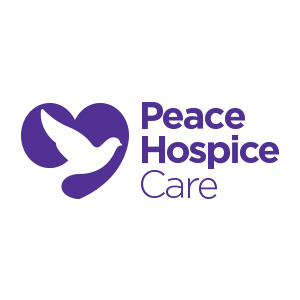 Like many charities that deal with a vast amount of confidential client information, Peace Hospice Care were facing an increasingly complex challenge in securing a ballooning amount of data. Plus, maintaining the different platforms and devices that the data was saved to was becoming a struggle. Unfortunately, their legacy data protection was unable to meet the increasing data protection requirements, leveraging an out-dated tape storage solution.
In addition, the Hospice had recently committed to virtualising their server infrastructure, which significantly changed their backup and recovery process.
PHC needed to modernise their backup and disaster recovery capabilities, with a solution that would increase RTO, work within their tight budget, and protect a heterogenous environment. A reliable and fast failover was also essential and it had to be easy to use, to ensure no additional pressure was placed on their IT resources.
The key benefits for Peace Hospice Care after deploying DRaaS included:
Improvement in RTO from hours to just minutes
Protection for the complete environment with a single solution
An estimated 25% reduction in storage costs
Moon Computers'
Disaster Recovery
as a Service (DRaaS) solution was chosen as the perfect resolution, after we demonstrated how quick and easy it was to failover either locally or in the
cloud
.
The solution works on a scalable 'pay as you go' model, which also ensures a lower cost of ownership and lower ongoing storage costs, when compared to the legacy system PHC was using.
Peace Hospice Care's legacy tape storage system did not support a current virtual machine setup and concerns around data loss were increasingly rapidly, considering a data-loss event could occur at any time. Therefore, Moon Computers ensured the service protects any operating system, server and virtual environment, which meant that they would only need to deploy a single solution and their mixed environment would be entirely protected.
PHC also asked Moon Computers to deploy cloud backup and recovery software, and an on-premise failover appliance, to replicate the servers, virtual machines and images both locally and to the cloud to ensure any lost data could be immediately recovered.
Peace Hospice Care is very happy with the adopted solution. On-site and off-site testing works as expected, and recent file-level restores have been much easier than its previous solution.
The solution is an easy and comprehensive disaster recovery platform, without the enterprise price tag, but the most mentioned benefits has been the peace of mind provided by the rapid failover solution. For PHC, business continuity reviews are now a breeze because every asset is protected and recoverable in only a handful of simple steps.
Moon Computers understands just how important it is that your business stays online, and that if things go wrong, you have a speedy recovery process to minimise the possible effect on your operation.
Our primary concern is always the performance of your business, not just your IT. If you'd like to know more about how Moon Computers could help your organisation, then please get in touch.