Kingfisher Environmental Services / Case Study
Kingfisher Environmental Services specialises in the management of water quality in commercial and industrial buildings throughout the UK. For over 15 years KES has become one of the UK 's leading testers of swimming pools and spas helping both private and public swimming pool operators achieve good water quality within their sites.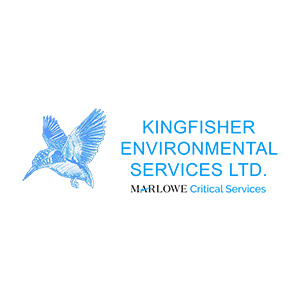 Due to a new office relocation and the majority of existing on-site staff moving to a remote working environment, KES were looking for support in co-locating their existing
server
& storage, rolling out new endpoints and remote access to existing staff, and IT Helpdesk support thereafter.
The key benefits for KES after Implementation were:
A secure co-located remote accessible server environment 24/7
Non-reliance on old legacy hardware, with dedicated endpoint upgrades
Cloud back up & dedicated helpdesk support of server and end users
An estimated 40% reduction in running costs due to one easy monthly fee
One easy point of contact
After an initial consultation and onsite audit of the existing
infrastructure
by Mooncomputers, the relocation of the client's servers and a full refresh of users' endpoints to a smaller, lightweight notebook solution was proposed. This would allow our skilled engineers to lift and shift the existing
server
hardware into our dedicated data centre, allowing users seamless access. Back up and 24/7 monitoring via our
hosting
capabilities were set up. A roll out to all external users, wherever they were based, of new lightweight notebooks was initiated, with secure access to the
server
for key applications and data-enabled.
We also configured the new office environment as a 'drop-in' hot desk facility.
On top of this Mooncomputer's dedicated helpdesk were on hand for any requirements, whenever needed, by way of support for all users' hardware and software. This enabled one point of contact for any issues, and a secure backed-up environment for existing infrastructure.
KES chose to implement this plan of co-located hardware, endpoint updates and support, to a perfect conclusion.
KES can now work effectively and easily from anywhere within the UK, in a secure and productive manner.
Their server, software and data are all centrally managed 24/7 by Mooncomputers.
Set up was quick, and out of hours so limited user downtime, with the users up and running with new equipment in less than a day, with the whole project taking no longer than 2 days to complete successfully.
The best part is the peace of mind of knowing that not only is the system safe and secure, a hot desk approach in the new offices implemented, but everything accessible 24/7, backed up, and our helpdesk support is on to help when required.
Moon Computers understands just how important it is that your business stays online, and that if things go wrong, you have a speedy recovery process to minimise the possible effect on your operation.
Our primary concern is always the performance of your business, not just your IT. If you'd like to know more about how Moon Computers could help your organisation, then please get in touch.